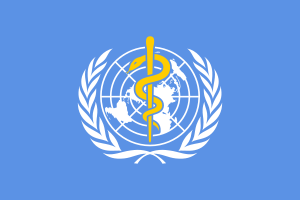 The World Health Organization (WHO) is a specialized agency of the United Nations that is concerned with international public health. Primary objective of the WHO is to achieve the highest possible level of health for all people.
WHO's operational role includes leading and coordinating the health response in support of countries, undertaking risk assessments, identifying priorities and setting strategies, providing critical technical guidance, supplies and financial resources as well as monitoring the health situation.
A WHO guideline is any document developed by WHO containing recommendations for clinical practice or public health policy. A recommendation tells the intended end-user of the guideline what he or she can or should do in specific situations to achieve the best health outcomes possible, individually or collectively.
Although the WHO is not a regulatory authority, it has, as part of its mandate, a unique role to support regulatory authorities in its 194 member states. 
WHO
develops guidelines
whenever Member States,
ask for guidance
on a clinical or public health problem or policy area where no satisfying solutions or guidelines have been set yet.
WHO standards for biotherapeutics, including biosimilars
Guidelines on evaluation of similar Biotherapeutic Products and a summary of: "WHO – Questions and Answers: Similar Biotherapeutic Products" can be found on the online presence of the WHO.